Eagle Asphalt Sealcoating
Asphalt paving and sealcoating in King County, Pierce County and all over the PNW
Products
Eagle Asphalt Sealcoating uses Armorseal for nearly all of its sealcoat and asphalt maintenance products. Armorseal provides superior asphalt protection, especially for conditions throughout King and Pierce County.
Armorseal A-100
Armorseal A-100 is one of the most popular products in Western Washington! Also available are Armorseal A-100 Fiberless for spray applications and Armorseal A-100R (Reinforced) for extra wear prevention in heavy traffic areas.
Armorseal A-350 TMS
Armorseal A-350 TMS (Tire Modified Sealer) is recycled tire rubber which provides superior durability, resistance to petroleum, and excellent color retention.
Armorseal A-400
Armorseal A-400 is a high-quality, cold-pour crack filler.
Armorseal HS Crack-Filler A-420 / Dura-Fill HS
Armorseal Heat Stabilized Crack-filler A-420 is a high quality direct fire crack-filler that eliminates the need for an expensive oil-jacketed melter.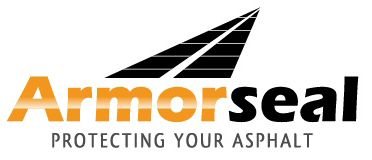 Armorseal A-450
Armorseal A-450 is a Gator Aid product. It is especially helpful for "alligatored areas" (example).
Arorseal A-450 is also used to fill cracks in excess of 1/2" in width.
Armorseal A-500
Armorseal A-500 Petro Seal is a quick drying latex emulsion that can be used on any asphalt surface.
Armorseal A-600
Armorseal A-600 Maxi Tuff is a copolymer emulsion that is used to increase flexibility and durability. It retains a deep jet-black color and is recommended for high traffic areas.
Armorseal A-625
Armorseal A-625 Fast Dry is a quick drying copolymer emulsion. Like Armorseal A-600, A-625 is also jet-black in color and extremely durable.