Before
Eagle Asphalt
Before Eagle, this parking lot was lackluster, damaged, and the striping was very worn. The business-front did not look professional.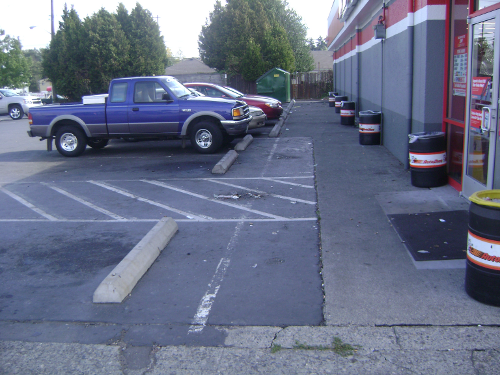 After
Eagle Asphalt
After Eagle, the parking lot has been repaired, resurfaced, and restriped, making the business look much more professional. Eagle uses products that will protect the asphalt and sealcoat your parking lot against the wet weather of the Pacific Northwest for years to come.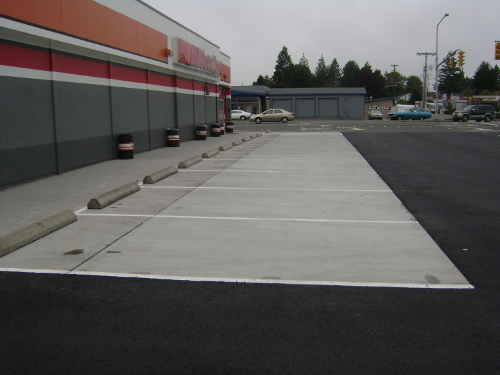 Why Choose
Eagle Asphalt Sealcoating?
Properly designed and constructed asphalts rarely deteriorate from traffic. Surface wear is primarily caused by weathering oxidation and the destructive effects of gasoline, oils, and de-icers. The accumulation of moisture is the largest contributor to damaged asphalt.

Eagle uses the highest quality commercial sealer available, providing the best protection for your asphalt. This combined with our commercial equipment provides exceptional protection against harmful elements. This extends the life of your asphalt while restoring a 'like new' appearance at minimal cost.

Asphalt, a petroleum based product, has dramatically increased in cost over the last several years. Eagle can protect your investment at a fraction of what it would cost to replace or repair your asphalt.
How Do I know I Need
Sealcoating or Asphalt Repair?
Your parking lot is the first thing your customers notice about your business. Eagle can help you create a professional first impression. Potholes, cracks, faded lines, and warped asphalt don't send the right message. Not only can Eagle make these repairs, but Eagle will Sealcoat your asphalt to protect it for years to come. In this way, you are protecting your investment and increasing your curb appeal at the same time.
Eagle Asphalt Sealcoating Serves All Your Asphalt Repair and Maintenance Needs!
At Eagle Asphalt Sealcoating, we offer sealcoating, resurfacing, striping, stenciling, sign installation, pothole and crack repair, paving, parking lot design, and more. Check out our services page for more information. Feel free to call or email for a quote today.
Eagle is based in
Sumner, WA, but serves Seattle, Tacoma, Olympia, and all of Western Washington!
Eagle is based in Sumner, WA and serves mainly Western Washington and the peninsula, but is available for jobs all over the Pacific Northwest. In addition to serving Western Washington, Eagle does jobs in Eastern Washington, Idaho, Oregon, and British Columbia. Eagle is your source for asphalt repair and maintenance in the Pacific Northwest!
Sealcoating
Sealcoat is a liquid that is applied to asphalt to protect it from oxidation and the damage caused by winter cracking, as well as the UV Rays and traffic. Sealcoating is not only a cold climate need. Since asphalt is a petroleum product, other petroleum products will react with the surface. This includes vehicle oil and gasoline. The sealcoat will act as a barrier against those materials. It should be noted that a sealcoat is not a crack filling agent, this must be done prior to applying the sealcoat.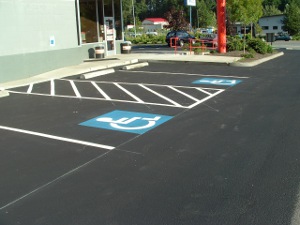 Striping, Stenciling, Thermoplastic Markings, Signage
If your road or lot isn't properly striped or the striping has worn off, Eagle can stripe or restripe the lines on your asphalt. Stenciling and thermoplastic services are also offered.

Eagle also installs a full range of signage and can help with ADA Compliance laws. Call for sign availability.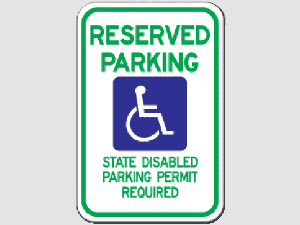 Parking Lot Design and Layout
Eagle can help design your new parking lot in a way that will maximize the space you have available.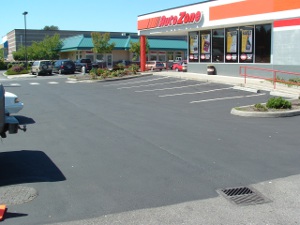 Asphalt Repair
Eagle offers asphalt repair services. This includes things like crack-filling, pothole-filling, patching, outlays, and flattening out low areas in your asphalt.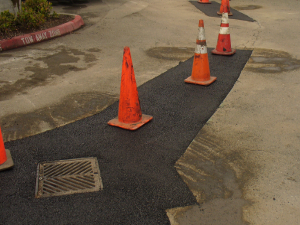 Parking Lot Accessories
Eagle can do speed bumps, extruded curbing, wheel stops, or other custom accessories to get your parking lot looking and functioning its best.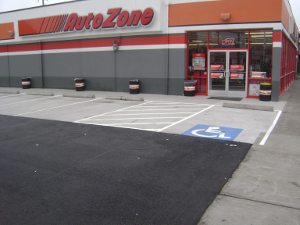 Sealcoat and Asphalt Maintenance Products
Get a Personalized Quote on Your
Asphalt Repairs!
Please tell us as much information as possible about your project. A representative from Eagle will get back to you by phone or email by the next business day.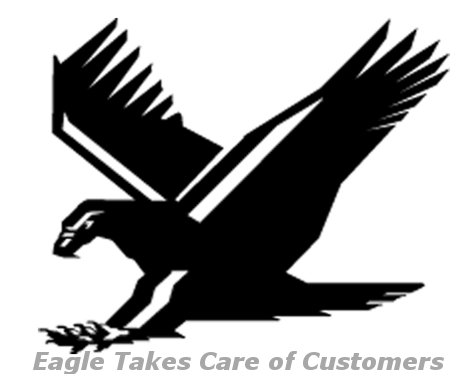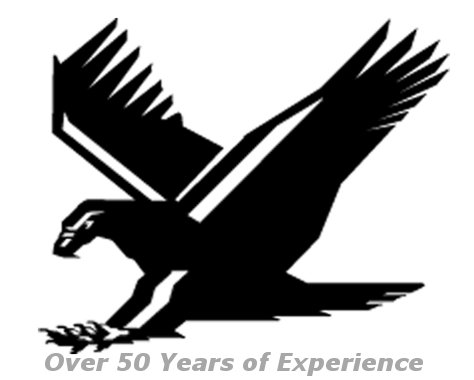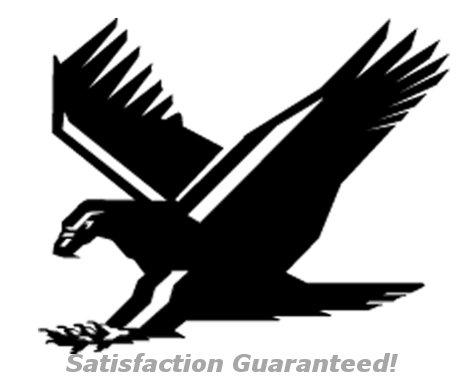 Need to contact someone at
Eagle Asphalt Sealcoating?
Physical Address:

Eagle Asphalt Sealcoat Co., LLC

1819 Williams Ave.

Sumner, WA 98390





Mailing Address:

Eagle Asphalt Sealcoat Co., LLC

P. O. Box 1564

Sumner, WA 98390





Phone: 253-862-9554

Fax: 253-862-3855




General Inquiries:




Job / Career Inquiries:
Eagle has over 60 years of experience. Located in Sumner, Washington, Eagle has happy customers all across the Pacific Northwest.
Read references here
!